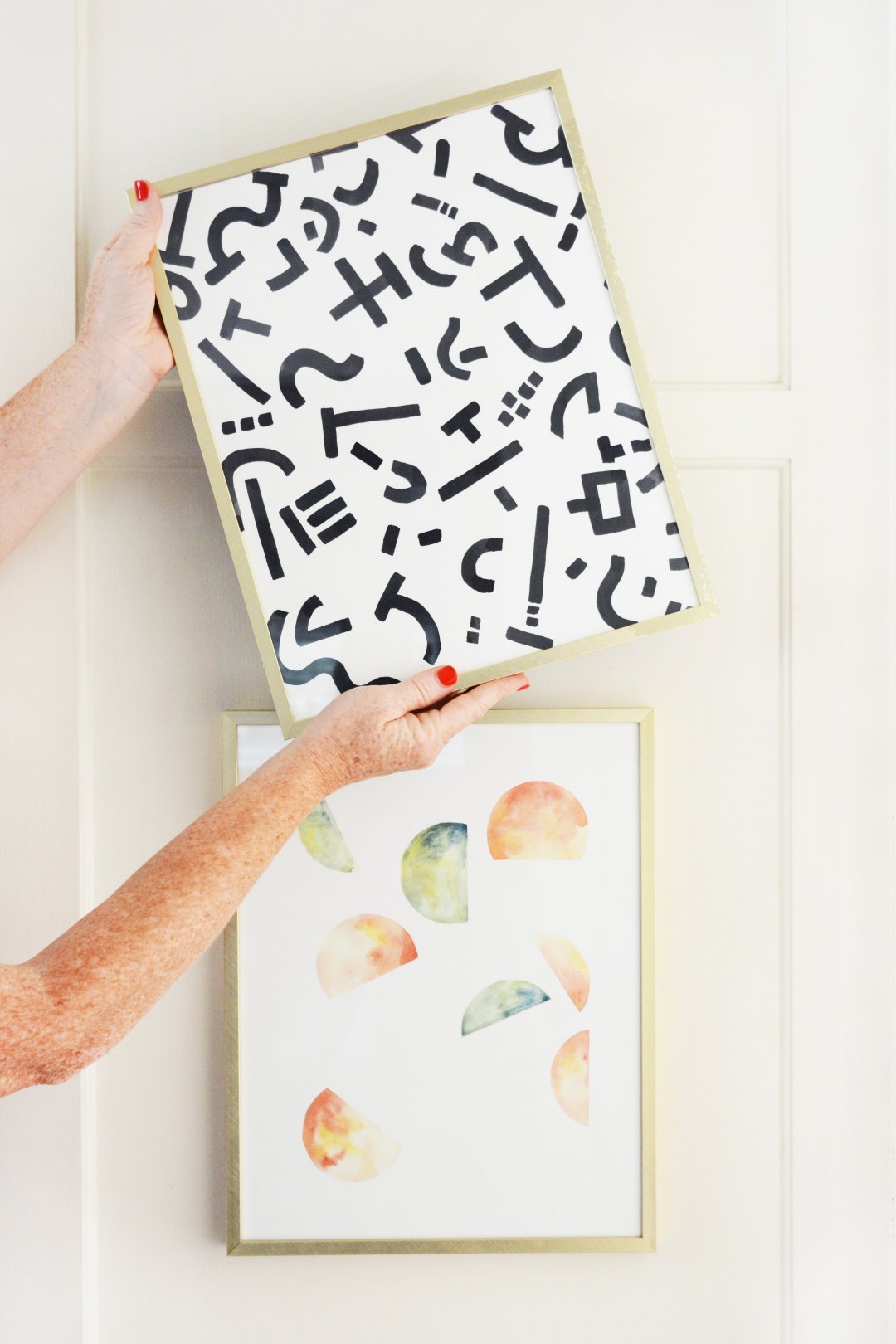 We're creeping close to being in our new house a whole year now! Wow, how did that happen? I really thought I would have a lot more done around here. But, man do we love this house, even though there is still lots of unfinished projects. Really, I'm a firm believer in loving where you live NOW, not when everything is finished and renovated. I think little changes and additions can really make a difference. I spend more time in our kitchen then any other room in our house and I don't think I've shared a single picture of that room here on the blog. So, today I'm sharing pictures of our kitchen.
While I'd love love love to change the counter tops, re-tile the floors and repaint the cupboards, that's just not in the cards yet. So, I'm giving this space a little attention with a few accessories and some inexpensive art. And I really love making things versus buying things for my home. I've teamed up with Mixbook again to come up with some fun DIY art for my kitchen.And while I am not an artist by any means, or even very skilled with watercolor paints, I had a lot of fun doodling with watercolors. Be sure to check out the Bathroom Art and California Wildflowers Canvases I made with Mixbook as well. They have so many great products for customizing art for your home.
Kitchens can be tricky rooms to decorate. They really don't offer to much wall space and it is a space that needs to be "usable". Real work and messes are made here, so too many cute objects and accessories can get in the way. So here's a few things I'm doing to make this space our own without spending a ton of money or diving into a big renovation just yet.
 There's not a lot wall space, but I felt like I needed to find a way to break up all the cream cabinets and cream walls and cream trim. I started by making some really simple watercolor art pieces. And ya, if you like them also, you can download them for yourself HERE. I printed these 11×14 images with Mixbook .Their Poster Prints are high-quality large format photo prints that are really easy on the budget. They start at just $7.99 each and they come as big as 24×36. They also come in a glossy or matte finish. I chose matte for these watercolors.
 The next change I made was a painted our back door black. It needed to be painted and I decided to take a little risk and try something different from all the cream paint color. The black made all the difference. It's now the star of them room.
The counter tops could definitely be worse. Really my least favorite part of them is the grout. I feel like i'm cleaning it all the time. I'm really not a huge fan of cluttered countertops. But some pretty plants, fresh flowers, and some a few favorite pieces help disguise the very busy backsplash (which I'm not a huge fan of). Leaning cutting boards and framed art in strategic places gives me little moments and memories to enjoy as a work in the kitchen.
This is post is sponsored by Mixbook. Thanks for supporting the companies that help make this blog possible.